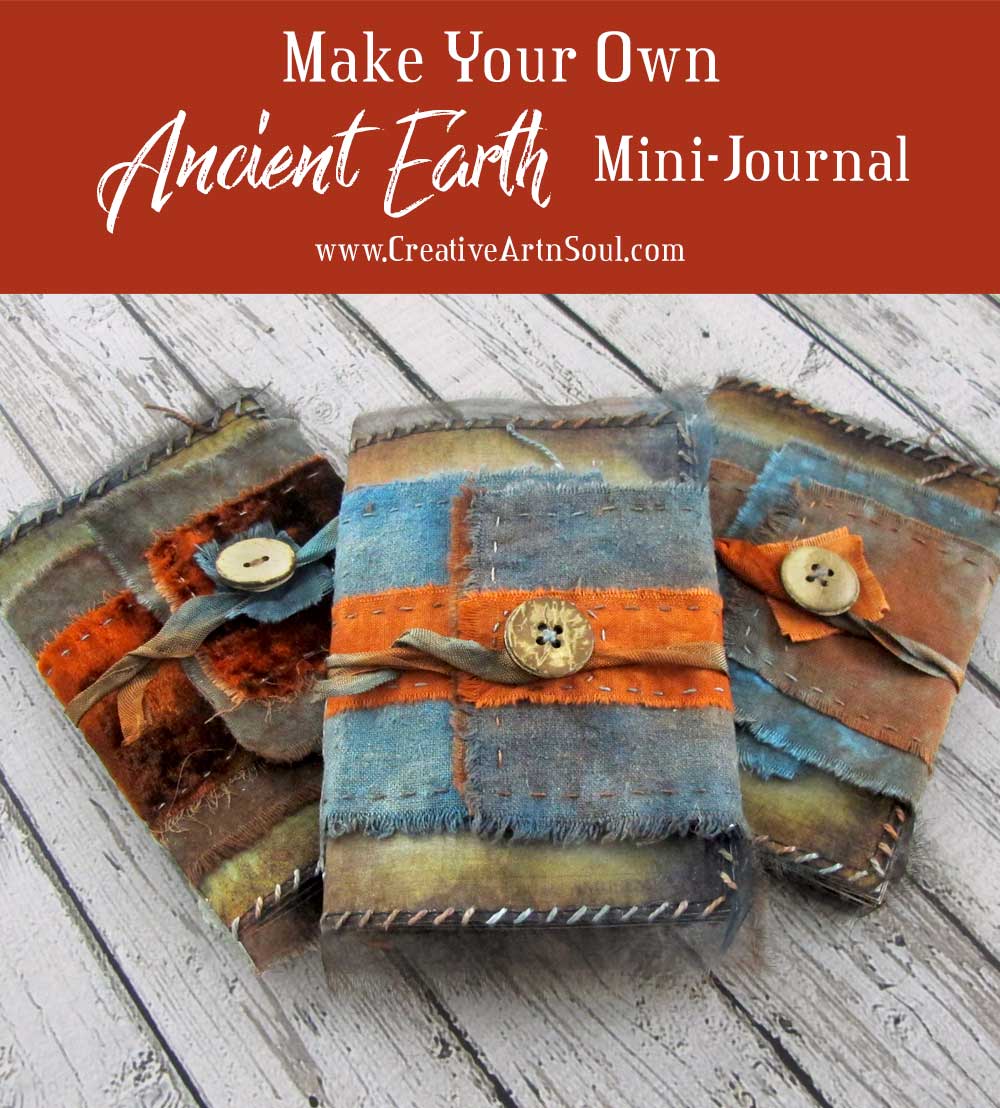 I love to make small journals because they're quick and easy to make and are the perfect journaling project for when you don't have a lot of time to spare. Using only a few small pages you can create a lovely memory journal, or even a themed journal such as this Ancient Earth Mini-Journal that's designed to look old and worn and a bit decayed.
With these mini-journals I used the pages to display a collection of small fabric collages that appear to be old and rusted. I used small metal objects that were a bit rusty, as well as some of my hand-dyed fabrics in earth colors.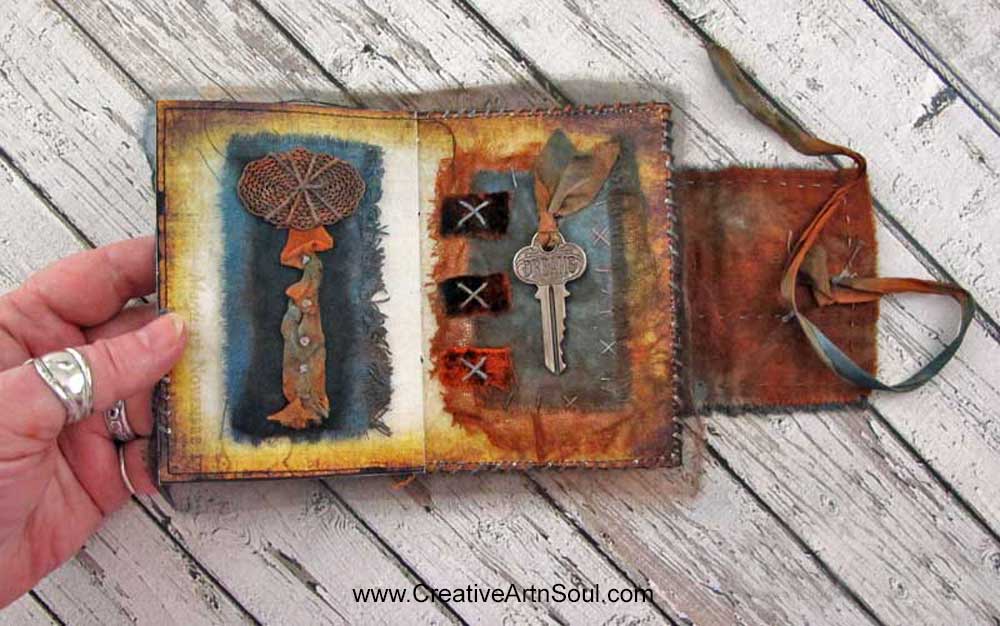 I was inspired to make the journal after designing these Faded and Tattered Printable Journal Pages which were the perfect background for the small stitched collages. These printable pages are designed with rusted and tattered looking edges, and faded and stained patterns on the pages. Using printable journal pages makes the journals go together even more quickly.
Making a mini-journal doesn't get any easier than this, so I hope you're inspired to make your own!
How to Make Your Own Ancient Earth Mini-Journals
Make the Pages
The pages are made using these Faded and Tattered Printable Journal Pages printed onto cardstock.
Once printed, trim away the edges of the paper, then cut the pages in half to measure 5″ x 7″.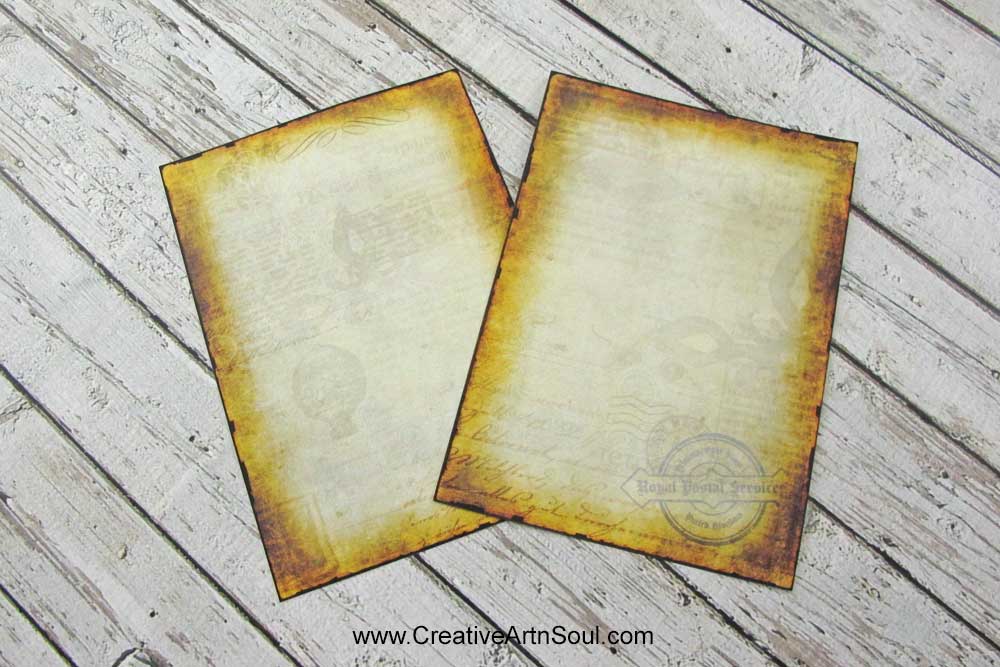 Position two pages back to back, then machine sew them together close around the edges. For these small mini-journals you'll need only two or three double-sided pages.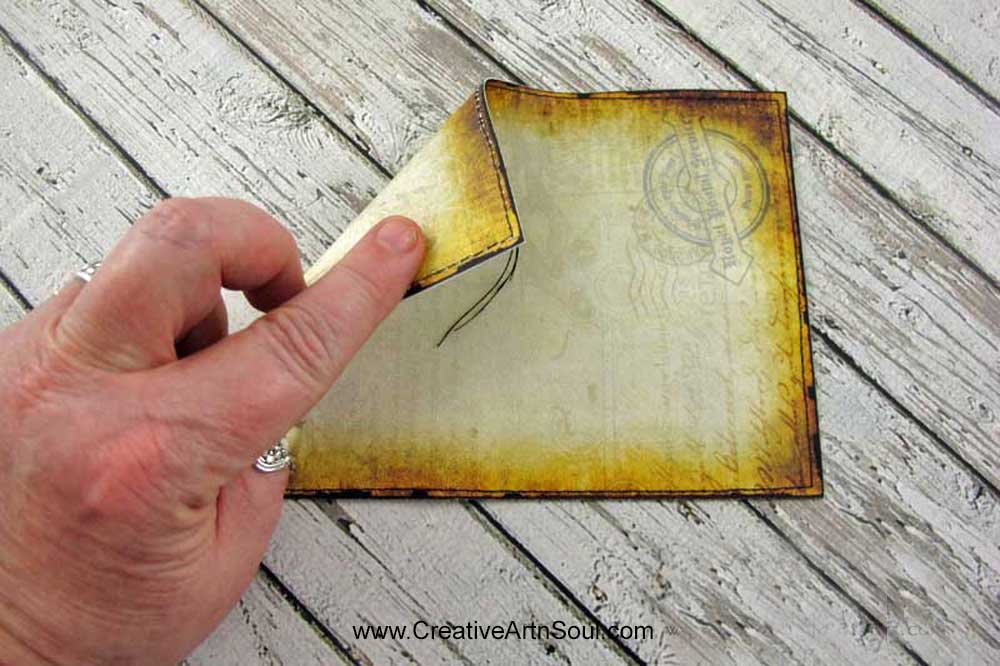 Make the Cover
These mini-journals have a simple wrap-around cover. Cut one piece of fabric about 10″ long by 4″ high, and one piece about 10″ long by 3″ high. Place the small piece on top of the larger piece and hand stitch them together. For the closure, sew a button on the top at one end with a length of ribbon underneath.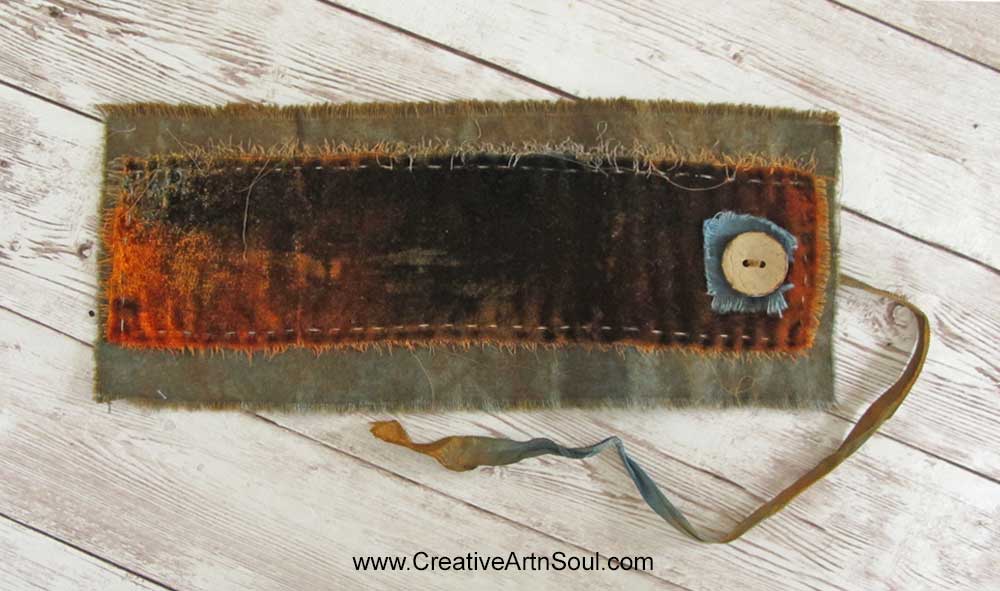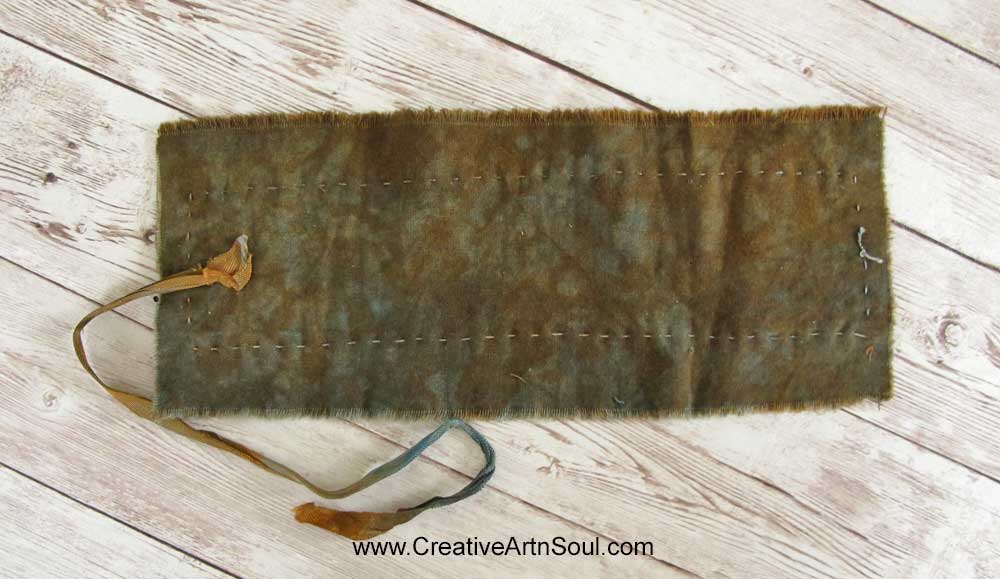 I also hand stitched a piece of sheer organza to the outside page around the edges to add some raw-edge fabric texture.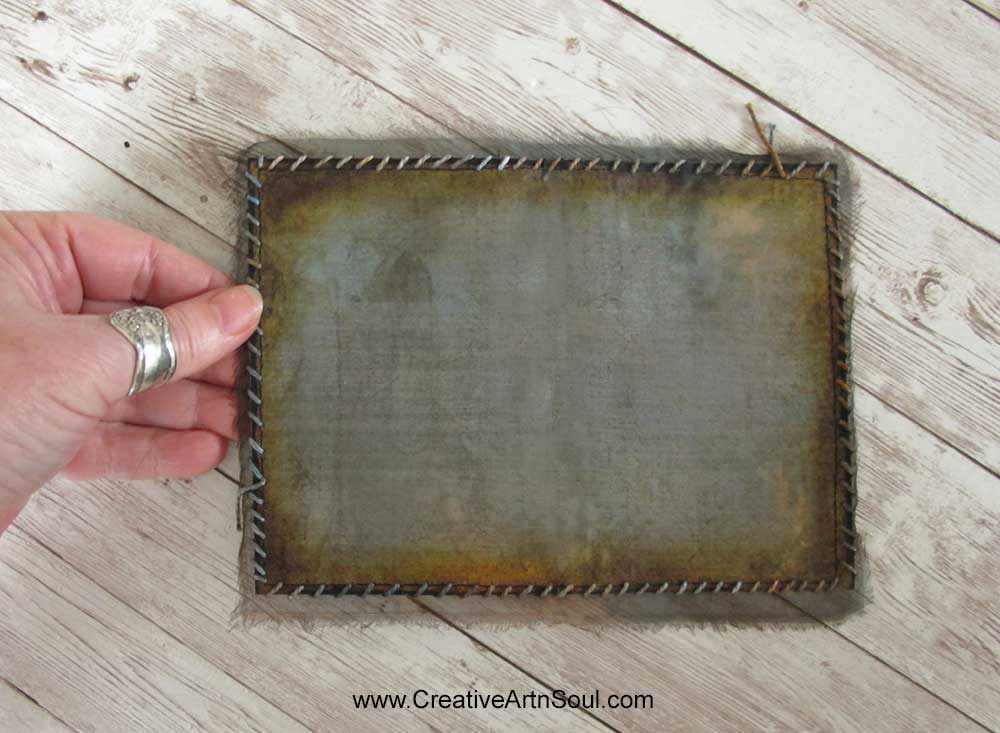 Assemble the Mini-Journal
To assemble the mini-journal, fold the pages in half and stack them on top of each other with the wrap-around cover underneath.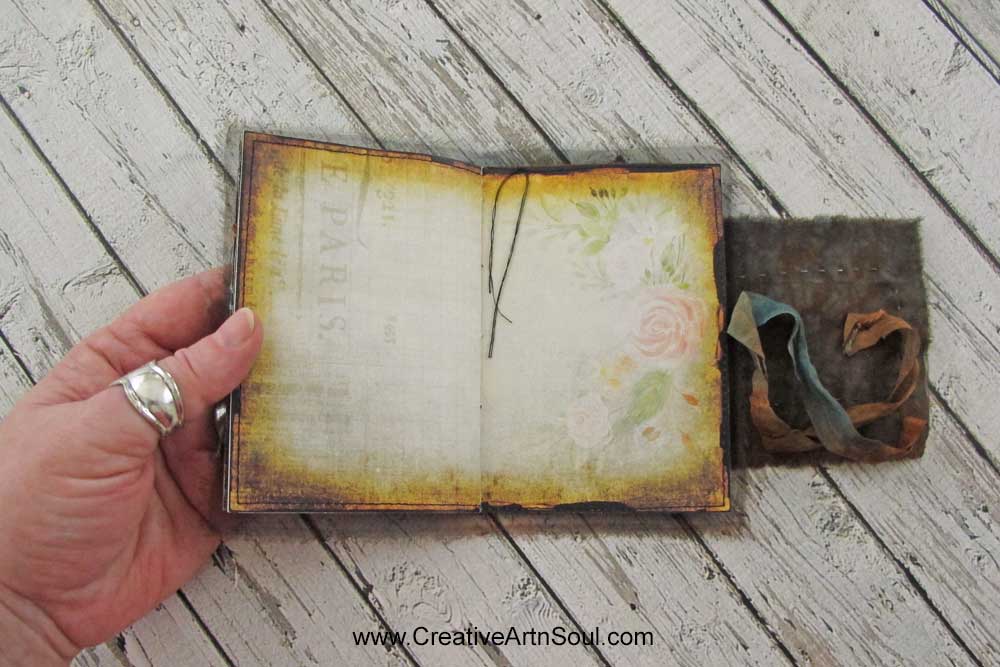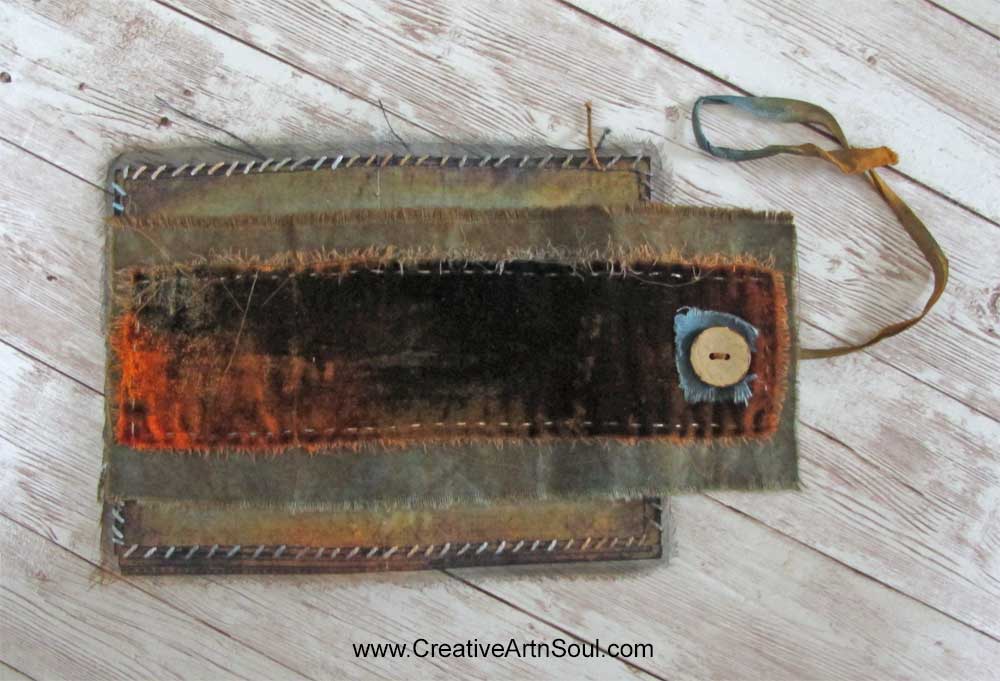 Once the pages and the cover are assembled, stitch them together down the center using a pamphlet stitch. I accidentally cut the fabric pieces too short lengthwise, so I adjusted the position before I sewed the journal together.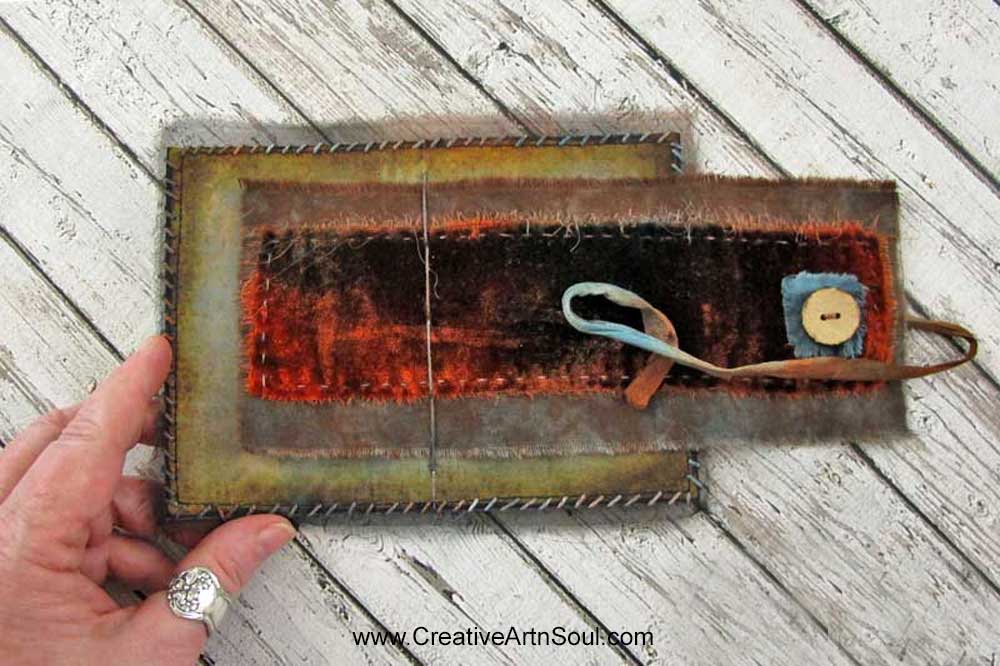 To finish, wrap the cover around and wind the ribbon around the button to keep it closed.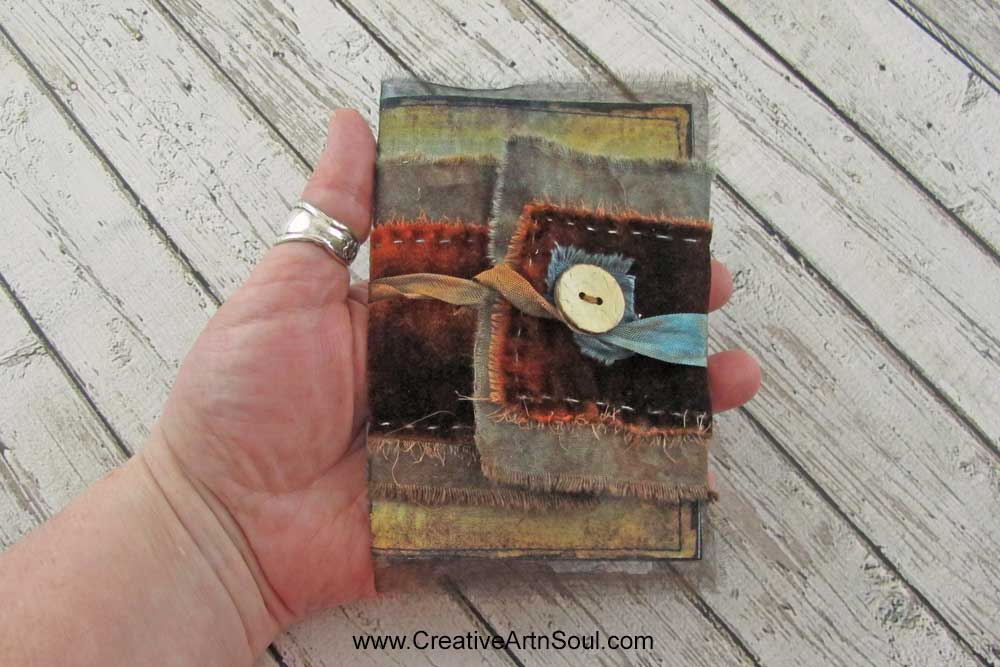 Once the journal is sewn together you can embellish the pages using small fabric collages which I glued onto the pages. I used hand-dyed fabrics that looked aged and old together with other types of embellishments such as small rusty objects, buttons and images.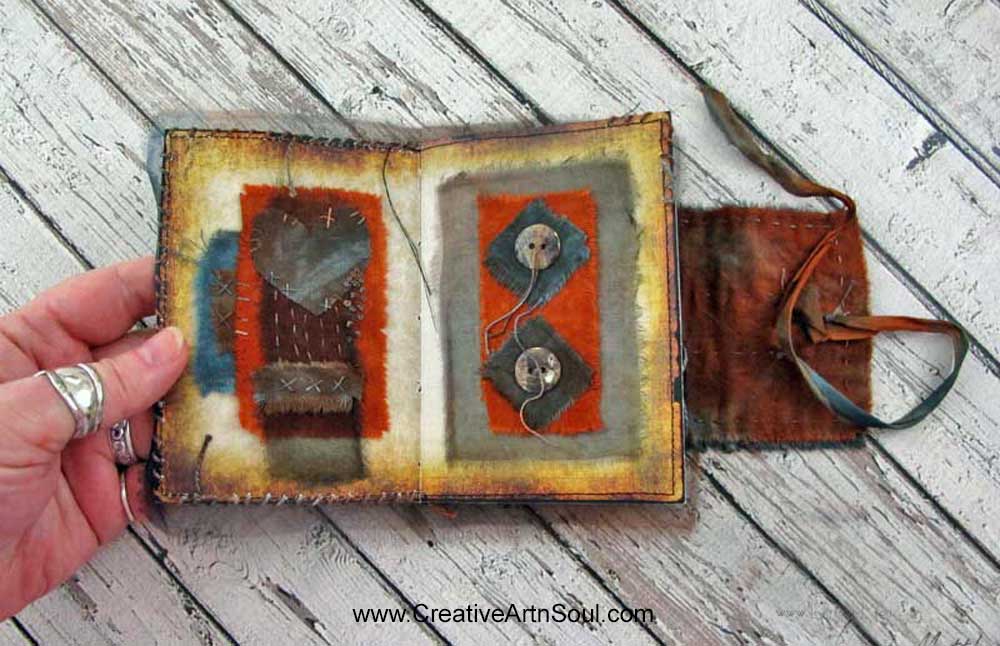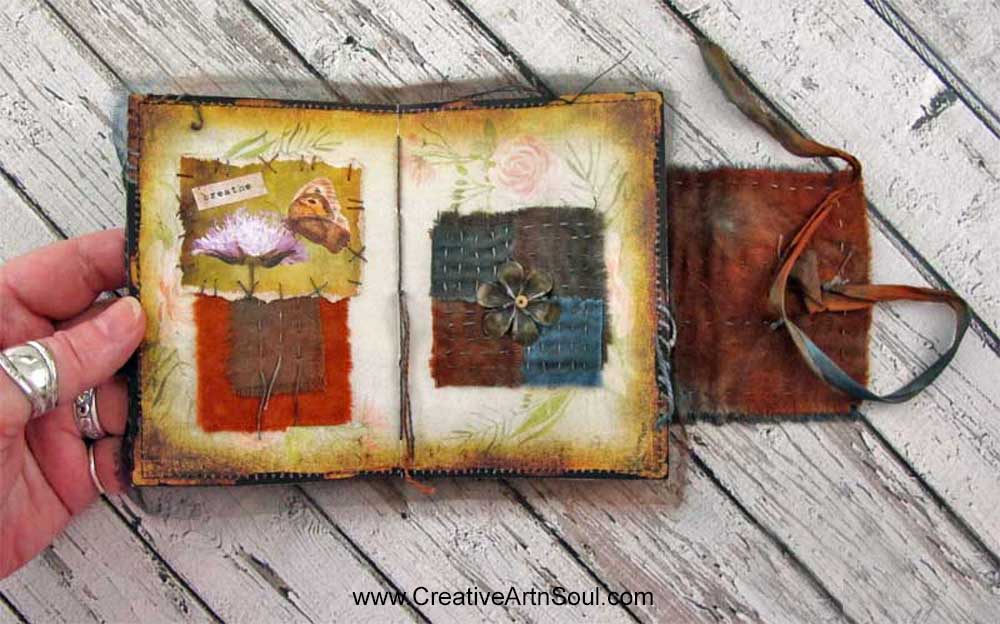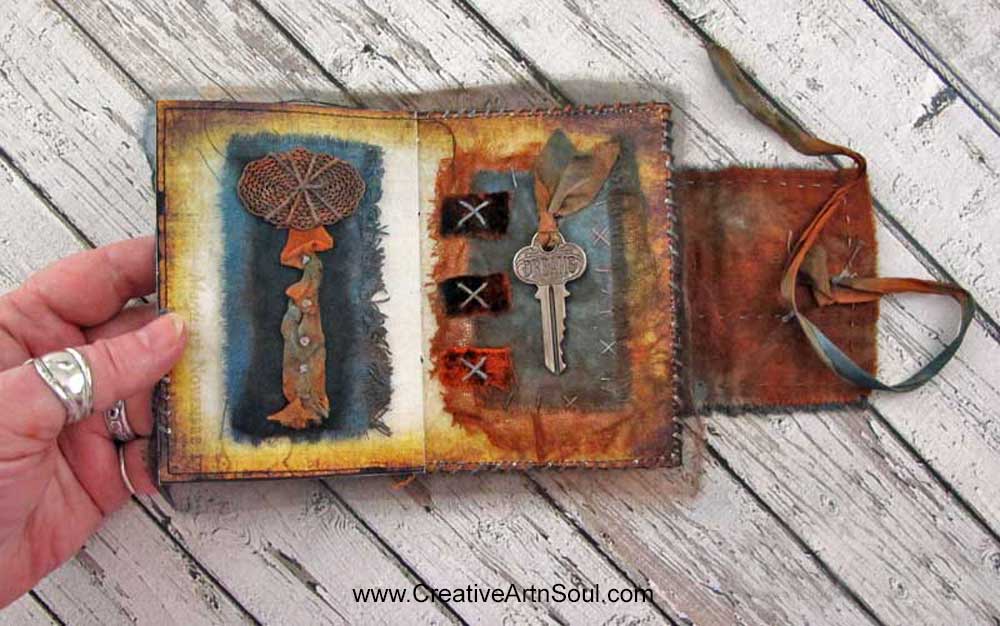 I hope you have fun making your own Ancient Earth Mini-Journals. I had so much fun making these little journals that I was inspired to go on and create the Ancient Earth Online Class which includes techniques for making a journal with rusted pages made using paints and textures, as well as a comprehensive course on rust dyeing fabrics and fibers and small metal objects.
Ancient Earth Journal Online Class
Save this pin to your favorite Pinterest board!